Upcoming Events
Come listen, learn, and laugh with us.
Upcoming Workshops, Seminars, Classes, And More
Time Left Until Our Shindig!
Join us on May 6th for a fantastic fundraising shindig at Lagunitas Brewing Company featuring the musical stylings of Sol Horizon, food from Jam's Joy Bungalow, and beer from Lagunitas! Thanks to our 2019 sponsors, Bergin Screen Printing and Etching & the Heck Foundation, and our event sponsor, the Commission on the Status of Women!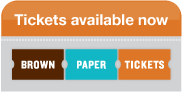 See our Facebook page for ongoing support group dates and special events.
  April is Sexual Assault Awareness Month, check out
our calendar of events here
! 
Contact Verity
If you need immediate help with a crisis, call our 24 hour crisis support line at (707) 545-7273. To send us an email, please fill out the adjacent form and we'll respond to you as quickly as we are able. Our typical response time is within two business days.
We welcome questions and feedback from our community, and look forward to speaking with you.